Sleep 😴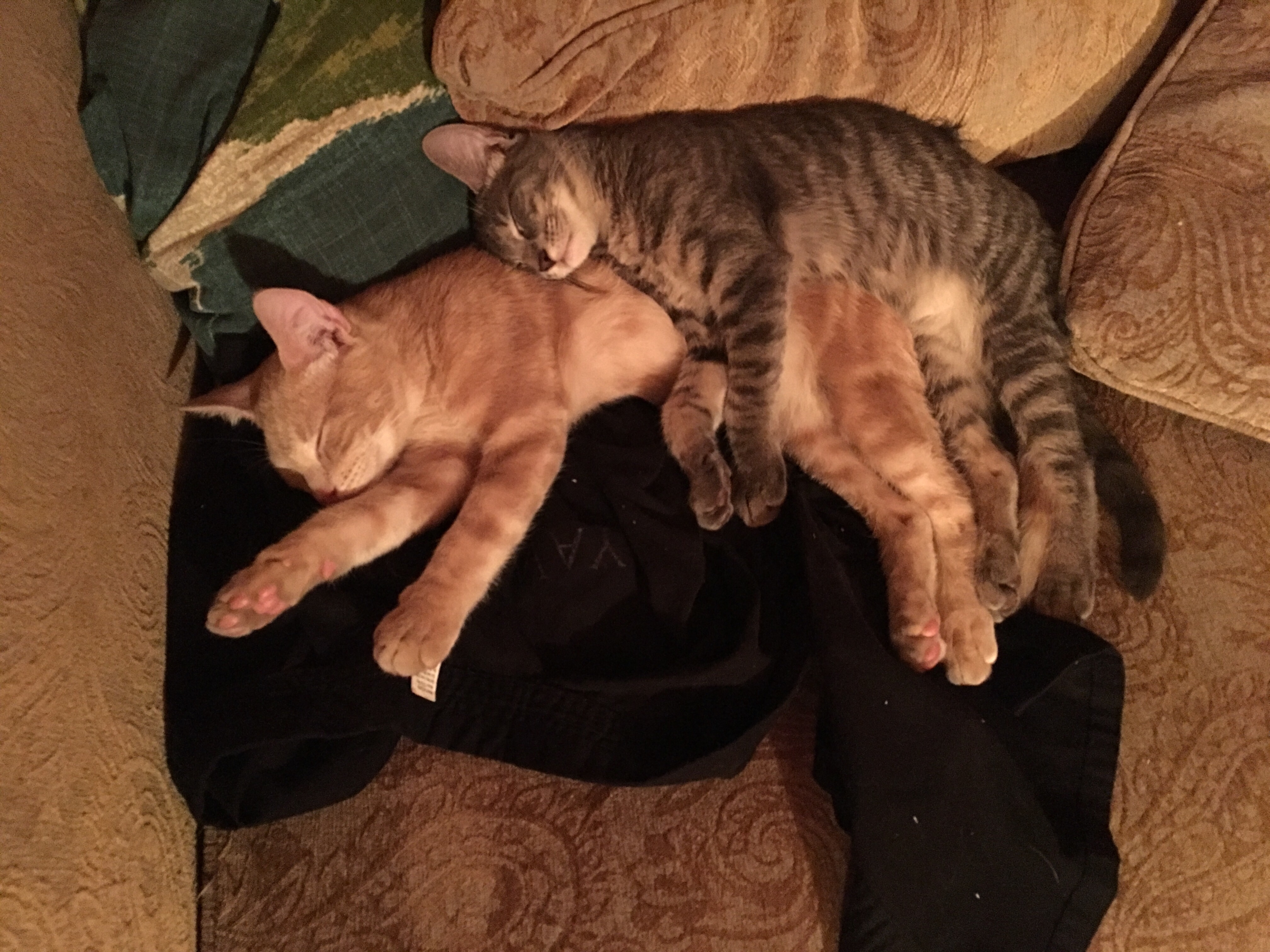 We all need more sleep! The average adult needs 7-8 hours of sleep per night. Running on less affects levels of alertness and reaction time. Driving while sleep deprived is as bad as driving under the influence of alcohol. It affects your ability to learn, your level of patience and can contribute to weight gain, diabetes and cardiovascular disease. We NEED sleep!
There are several things that interfere with sleep and I am just as guilty as everyone else! First, artificial light is messing with us. Keeping bright lights on keeps our bodies from going into sleep mode. Blue light on our computers, phones and tablets is probably worse (and it contributes to macular degeneration). Before electric lights, we used lanterns and candles and before that we had a campfire. The dinner light allows your brain to register that it is night and we should be gearing down for sleep. That's where melatonin comes in and makes you drowsy. Bright light = no melatonin.
Second, we drink caffeine too late in the day. It takes about 12 hours for your body to metabolize half the caffeine you drink. So only half of your 3 pm coffee is metabolized by 3 am! Yikes! No wonder you are rising and turning!
Third, we are too sedentary. Sitting around all day and not moving contributes to insomnia. Weird but true. My nursing home residents often sit around all day dozing and are then up half the night. Partly that is due to dementia but it's also from lack of activity all day long.
Fourth, we eat too late at night. Eating and then going to bed increases your risk of reflux and heartburn. Your body is spending its energy digesting instead of repairing and rejuvenating you. Drinking alcohol is worse. Alcohol before bed interrupts your sleep cycle and keeps you from getting REM sleep. It cause you to go into a walk cycle too soon and you will find yourself wide awake in the middle of the night and certainly not feeling well rested in the morning. Since I've given up my nightly glass (or 2) of wine I am sleeping much better. I can now tell the difference in the morning when I have an alcoholic beverage too late.
Last, we tend to keep our rooms too hot. Ever try to sleep without AC in the summer when we have a heat wave and it's still 90 degrees at night? You can't sleep right? A drop in body temperature triggers your body to go into sleep mode and if your home and bedroom are too warm it will keep that process from happening. I hate air conditioning so this one is hard for me to swallow. I'm always cold!!
So what do we do?
1. Turn off all devices and the TV 2 hours before bed.
2. Try using real candles or oil lamps in the evening. Romantic candlelit dinner anyone?
3. No eating for 2 hours before bed and don't let that last meal be a full meal. If you have to eat late because of a weird work schedule or something, make it a snack instead and just have enough so you aren't feeling hangry.
3. No alcohol before bed, preferably at least 4 hours before bed. Longer is even better. Have your glass of wine with supper around 5 or 6 if you're going to bed at 10.
4. Exercise. Yep that again. Several sources state that exercise in the morning is the best to promote sleep at night. I exercise at night and haven't found it to keep me awake. Quite the opposite, a good workout gives me an immediate little burst of energy but then I'm ready to sleep earlier than when I don't exercise.
5. Take a hot bath or shower in the evening. This raises your body temp and then it will drop as you dry off afterward causing your body to go into sleep mode. Plus it feels so good to slip into bed after you e washed the day away.
6. Avoid caffeine after noon. I drink 1-2 cups each morning and that's it. I love my morning coffee and it has a lot of health benefits. Make sure you get those benefits in the morning though! Decaf may be ok in the afternoon and evening but it still has a little bit of caffeine left in it. Same with tea. Green tea has less caffeine than black tea but it still has caffeine. Try white tea or herbal in the evening.
7. Open a window and sleep in a room that's about 68 degrees. Wear extra layers that you can take off if you get too warm at night. I put on socks to go to sell for my cold feet and I almost always kick them off in the middle of the night!
8. Try yoga or stretching in the evening to relax you. Read a book.
9. Keep your bedroom for sleep only. Well, ok, that too 😉
10. No TV, phones or tablets in your bedroom. Get a real clock and ditch night lights. If you must use a nightlight use a red bulb. Red light doesn't wake you up the way white and blue light does. I use red bulbs in my kids room for their night light. It works!
11. Last, keep a set sleep schedule. Determine what time you need to be up. Subtract 8 hours. This is when you should be falling asleep. 2 hours before that, turn off the phone and TV, take a bath, read a book, drink some herbal tea and get ready for bed. Don't sleep in more than an hour on your "off" days. More will not help as you can't fix a big sleep deficit. You need a consistent schedule to train your body to know when it should be sleeping and when it should be awake!
Which of these do you think you can implement. I have done some and have seen a difference. I want to work I'm going to bed earlier and turning off stuff earlier. I am totally not following my advice writing this post at 10pm! I'm learning too ☺️
Now, stop reading this and go to sleep!!
Liz 😴😴😴 💤💤💤 🛏